WELCOME TO HOTEL PRESIDENTE LUANDA
The place to be in Luanda
Located in the city center of Luanda, 7 km from the international airport, with one of the most beautiful views over the stunning bay, stands the newly renovated "Hotel Presidente Luanda" with one of the best locations in the city. The hospitality of a country allied with the modernity of a new four-star Hotel.
Covid19 Internal Protocol
Once the reach of the State of Emergency decreed by the President of the Republic of Angola has been clarified, Hotel Presidente Luanda informs its Clients that it is open and keeps its services active, in the respect and fulfillment of this measure.
In addition to the preventive measures that Hotel Presidente Luanda had already implemented in the fight against Covid-19 and in compliance with the State of Emergency, Hotel Presidente Luanda has significantly reduced its employees in operation and reduced the hours of the restoration.
The Restaurant and Bar at the Hotel Presidente Luanda are open to guests but the time to closed is now at 9 pm. The breakfast service will preferably be served in the rooms. In order to minimize the impact of this measure on its guests, Hotel Presidente Luanda has suspended the service fee from rooms, so this service is now free.
WELLNESS CENTRE
At Hotel Presidente, you can find cardio and fitness modern equipment in Luanda, with the highest quality of Hotels in Luanda, in our Health Club located on the 5th floor.
Here, you can put into practice the quote "healthy mind in a healthy body". So, bring your determination and enjoy a quiet space, full of natural light, completely equipped for cardio, fitness and bodybuilding, sauna and Turkish bath. Come and take care of yourself.

HOTEL PRESIDENTE LUANDA
IS IN THE CITY CENTER, WITH ONE OF THE MOST BEAUTIFUL VIEWS OVER THE STUNNING LUANDA BAY!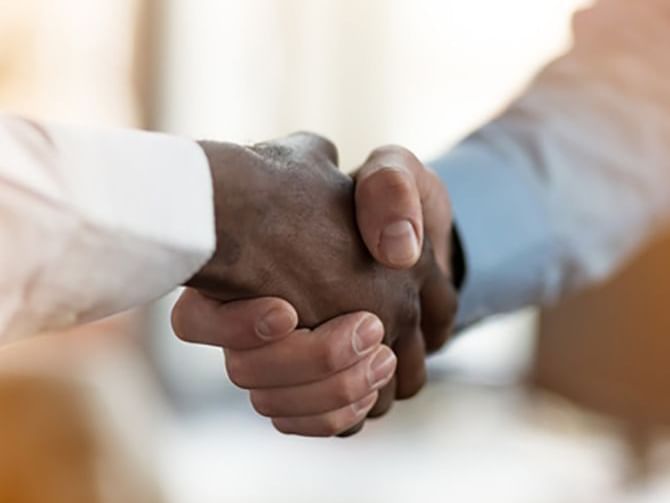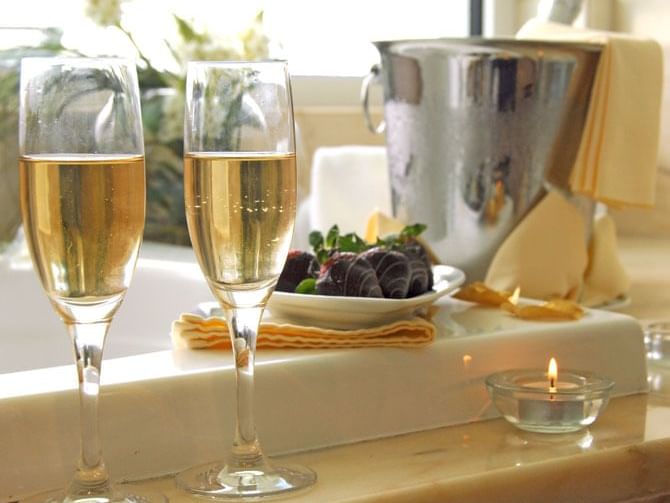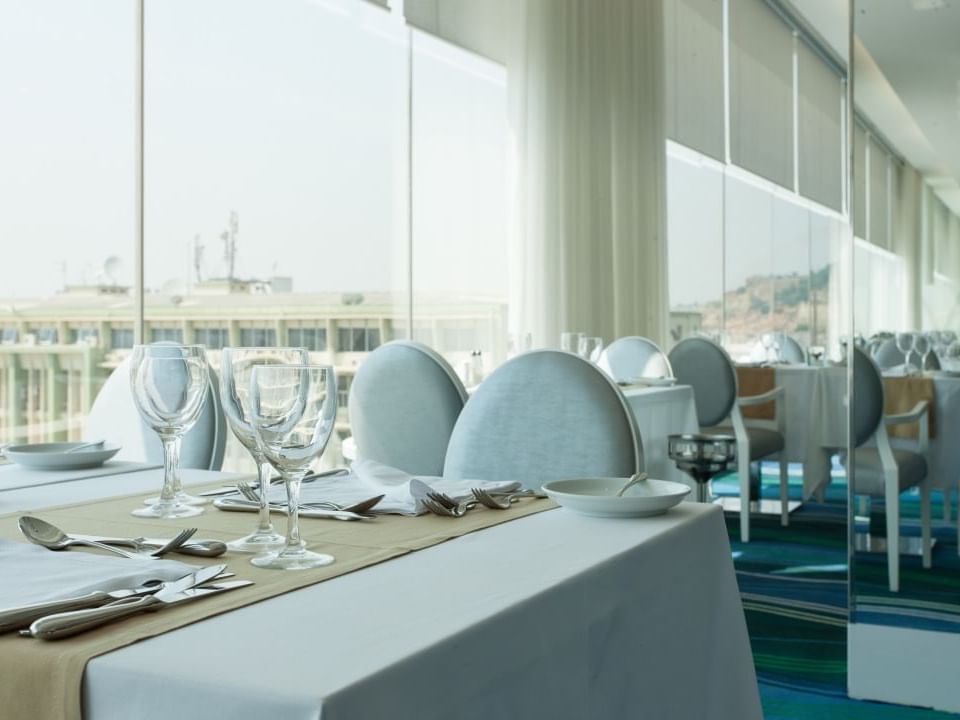 MEETINGS & EVENTS
Hotel Presidente Luanda offers a total of 16 meeting rooms of dimensions ranging from 8 people up to 100 people. The rooms are technically equipped, soundproofed, with inspiring views over the Port of Luanda.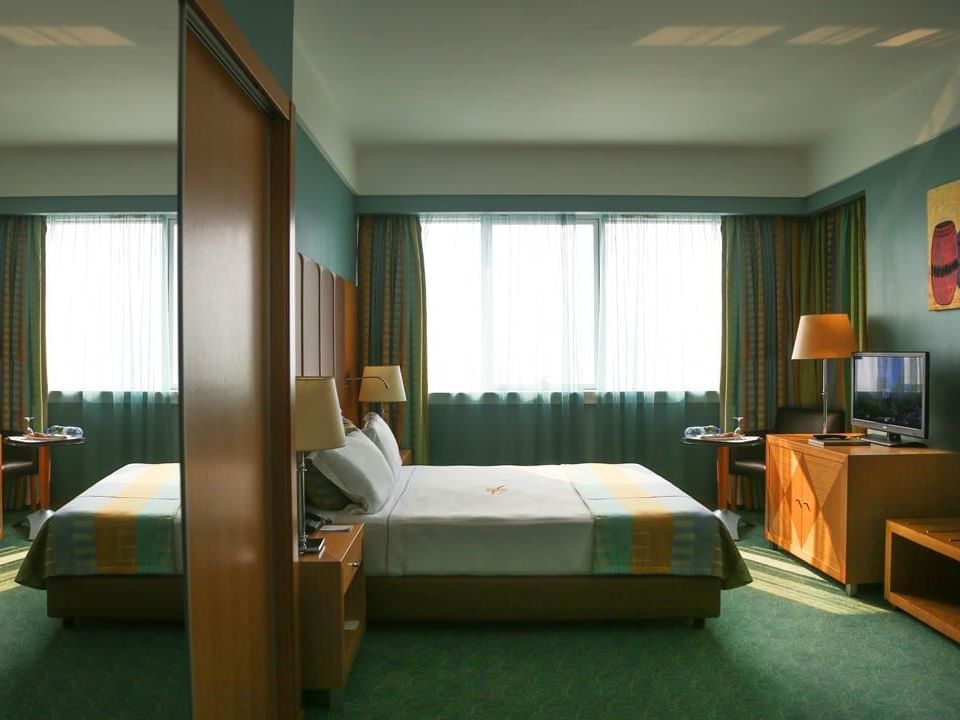 226 accommodations, with an elegant and comfortable atmosphere. One of the main features is the city view.
VIEW DETAILS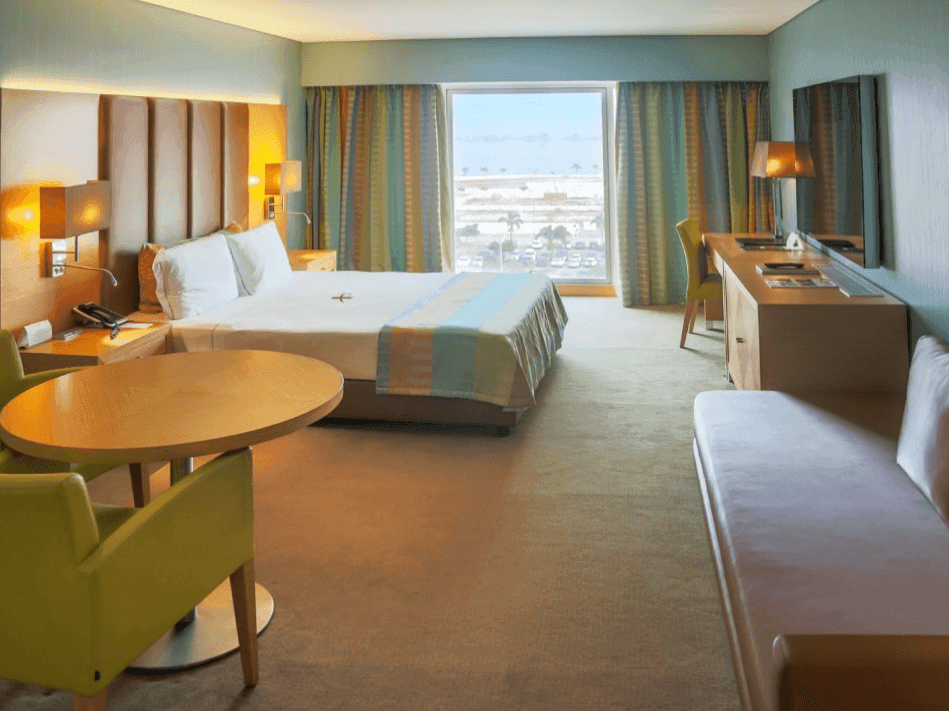 34 new accommodations with an elegant, contemporary and very comfortable decoration. Furnished with dining table, desk, and with kitchenette.
VIEW DETAILS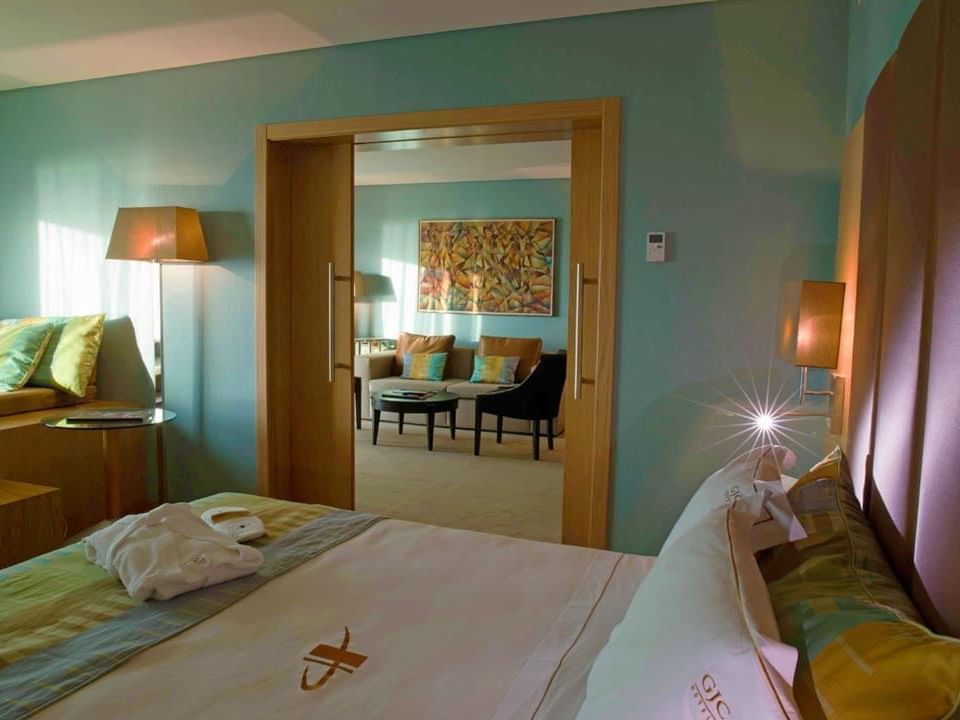 3 suites designed for those who prefer luxury, comfort and space. Areas with approximately 60 m2, with kitchenette.
VIEW DETAILS
LOCATION & CONTACTS
The Hotel Presidente Luanda is located close to most of the Ministries and Banks. The Port of Luanda is located on the opposite side of the 4 de Fevereiro Square, in front of Hotel Presidente in Luanda. Located in the heart of the city facing the Bay of Luanda, its guests can enjoy the beautiful view of this magnificent Bay and Island of Luanda beach. At dusk you will feel delighted with an amazing sunset over the Bay. In the Hotel Presidente you are in the center of Luanda.